Do NOT Hit The Back Button Or Close This Window Doing So Can Cause Errors To Your Order!

Get A FREE Bottle Of ELITE GREENS!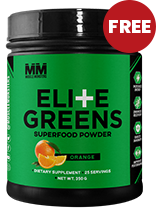 Okay so you weren't crazy about adding 6 more bottles of ELITE GREENS to your order today…
I totally understand…
Maybe you don't know where you'd store all those bottles…
Or spending another $XXX for 6 bottles is just a little much right now.
I get it…
But I'm not giving up.
Because I really want you to have additional bottles of ELITE GREENS… so much that I want to give you a FREE bottle on this page.
Because the studies show the ingredients inside our formula work better the longer you use them. And I want you to have enough ELITE GREENS to get the BEST results…
… dramatic results from your workouts… (and build stacks of muscle faster)
… burn belly fat easier (and achieve a hard, chiseled physique that really turns heads)
… burst through stubborn training plateaus… (and push heavier weights on a weekly basis)
… and aside from all the muscle building benefits… there's always the increased sex-drive, stamina, and energy to look forward to…
So here's what I'm going to do…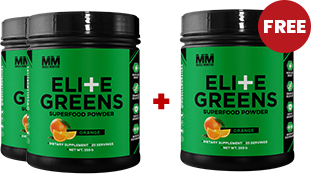 Instead of adding 6 more bottles of ELITE GREENS to your order…
I want to give you 2 more bottles— plus give you 1 extra bottle FREE.
So when you upgrade your order and add just 2 additional bottles of ELITE GREENS to your box (and I'll toss in 1 additional bottle free)...
I'll still cover the cost of shipping on your entire order.
That's an additional $14.95 wiped off your order…
And so your grand total comes out to $XX.XX for 3 bottles of ELITE GREENS which is the lowest price you'll ever see…
Weighing in at just $XX.XX per bottle.
All You Have To Do Is Click The Yellow Button Below For This One-Time New Customer "Add 2 Get 1 FREE" Opportunity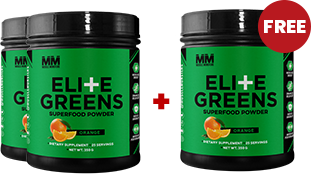 Remember the benefits of ELITE GREENS get better with every bottle…
So even though you're going to get some great benefits from the supply you purchased a moment ago…
They'll only get better the longer you take this natural testosterone boosting formula…
So stocking up on additional bottles of ELITE GREENS is ALWAYS a better option…
And there's no better time to do it than right now… for this last chance opportunity to get 3 more bottles at a ridiculously low price.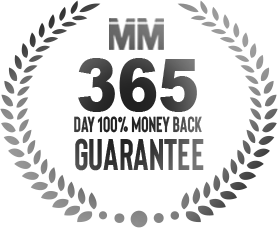 And like you saw on the last page…
These bottles are also backed by our Ironclad 365 Day 100% Money Back Guarantee…
So you can add these bottles to your order at absolutely zero-risk.
All you have to do is click the yellow button below… and we'll place your additional bottles in your box right now.
I can't wait to hear about the life-changing results you experience with your supply of ELITE GREENS.
All You Have To Do Is Click The Yellow Button Below For This One-Time New Customer "Add 2 Get 1 FREE" Opportunity